Mississippi 48 Hour Package
This package includes a total of 48 hours of credit for Mississippi water operators who have been licensed for up to 9 years. The package includes a total of 17 classes that together make for a simple and efficient process to take care of your continuing education.
The package begins with a class on surface water treatment, covering topics such as the regulations for surface treatment, treatment processes, filtration, disinfection, and corrosion control. Following this class is one of source water issues, which covers a series of important topics including the hydrologic cycle, contamination in surface water sources, pre-treatment concerns, and groundwater source issues.
Next is a course on coagulation and flocculation. This course explores coagulation and flocculation in detail, defining the terms, explaining the processes, and providing the student with all the information they need to understand these vital processes. After that is a class on disinfection, one of the most important public safety topics. The course includes information on the history of disinfection, the factors that influence it, the types of disinfectants, and the proper method for chlorine dosing.
Corrosion control follows, covering important topics for the water operator to understand, including the public health effects of copper and lead contamination, safe level and sample levels, corrosion control through chemical addition, and cathodic protection. Advanced oxidation and UV disinfection are next, covering the operation, its uses, ozonation, and ultraviolet treatments.
After that is an overview of water distribution system operation, including topics such as pipeline operations, meters, valves, hydrants, and SCADA systems. Following that is a class on pipelines. This course presents information covering a series of related topics, such as the standards and history of pipelines, as well as the installation, joining, and maintenance of pipelines.
Sedimentation and filtration are next, which gets into the regulations governing this topic, explores the details of sedimentation, and lists the specific types of filters and their uses. The class following this is on pumps and motors, covering its history, the different types, its operation, and its maintenance. After that we cover basic electrical concepts, going over the difference between direct current and alternating current, the purpose of resistors and transformers, and the definitions of voltage, amperage, ohms, and watts.
Groundwater wells follow this, starting with its history, and then the standards for groundwater wells, the EPA groundwater rule, and finally how to keep groundwater wells maintained. Next after that is distribution system water quality issues, covering material such as the regulations for distribution systems, water quality sampling, and other issues related to water quality and how to avoid them.
Utility management is next, going through risk management, workplace hazards, physical hazards, physical strains, and safety recommendations for water treatment operators. Following that is a class on storage tank facilities, including the regulations, the basics of water demand, operation of a storage tank facility, and maintenance of these kinds of facilities. Membrane processes come after that, including topics like reverse osmosis, nanofiltration, and electrodialysis reversal. Finally, our last class is on pipeline appurtenances, going over meters, valves, and hydrants in more detail.
Once you're finished, you'll receive 48 hours of credit toward renewing your license, all done at your own pace!
Show Course ID: 0
Approved By:

Mississippi Department of Health
Instructor Bio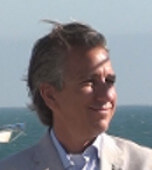 Tony Goff, holds a Bachelor's degree in Business Law and has over twenty years of experience in the water industry. Tony holds an upper management position with a large water district in Southern California. Tony is a Subject Matter Expert in the field of drinking water distribution and holds a treatment 5 certificate and a distribution 5 certificate.