VA 0.6 Credit Waterworks Training Course
This online training course provides .06 credits of training, which is equivelant to 6 months of experience needed to become licensed.
This class contains two instructional modules drawn from the list of acceptable topics prepared by the Board.
The first module is on "Waterworks Management" and includes the following:
What Makes a Good Manager;
How to More Effectively Manage Your Waterworks Operation;
Management Theories - a chance to see how managerial philosophies and strategies have evolved over the years and what has been learned from this history that can inform how we effectively manage today; and
Risk Management - a specific area within management that is especially vital for waterworks operations.
The second module covers "Security and Safety Procedures" and utilizes recommendations by OSHA, NIOSH, the EPA, the AWWA, and other industry organizations to address:
The risks to which Water Treatment Operators are exposed in a typical work environment;
Ways to mitigate or avoid these risks
Reporting requirements;
Who's responsible for workplace safety;
First aid and access to care for more serious injuries; and
Common-sense recommendations for how to work more safely and help to make water/wastewater (w/ww) treatment facilities as illness and injury-free as possible.
Show Course ID: 0
Approved By:

Board for Waterworks and Wastewater Works Operators and Onsite Sewage System Professionals
Instructor Bio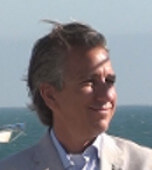 Tony Goff, holds a Bachelor's degree in Business Law and has over twenty years of experience in the water industry. Tony holds an upper management position with a large water district in Southern California. Tony is a Subject Matter Expert in the field of drinking water distribution and holds a treatment 5 certificate and a distribution 5 certificate.