NJ Valve Maintenance and Piping System Protection
3.50

Hour Course
$

35.00
After completing this course, the licensee should be able to:
Discuss the factors that affect the selection of valve materials.
Describe the various methods of connecting valves to piping.
Identify the various types of common valves and the operating characteristics of each.
Explain general maintenance and repair procedures for different types of valves.
Identify several types of special valves and the operating characteristics of each.
Discuss the installation, maintenance, and repair of special valves.
Explain the function and operation of a valve actuator.
Identify various types of valve actuators and describe the installation, maintenance, and repair of each.
Discuss the operating characteristics of various accessories, including gauges, meters, accumulators, and air receivers.
Name the five major uses of valves in piping systems and identify the types of valves best suited for each.
Identify and explain the factors that determine the selection of a valve for a given application.
Identify various valve markings and symbols.
Describe several types of valve-to-pipe connections.
Discuss the selection and proper use of tools in valve installations.
Explain the importance of the correct installation of valves in well-chosen locations.
Describe the methods by which heat transfer occurs.
Discuss the methods of tracing process lines.
Show Course ID: 1
Course ID(s):

99-062307-30

Approved By:

Department of Environmental Protection - Water Treatment System Operators Licensing
Instructor Bio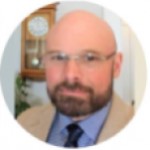 Jerry previously served the state of North Carolina as a Level III electrical inspector and provided state-approved electrical training for electrical inspectors at both Alamance County and Guilford County (NC) Community Colleges. Jerry taught the Kentucky state-approved four-year electrical apprenticeship programs offered by the Independent Electrical Contractors (IEC) Trade School and Associated Builders and Contractors (ABC) Trade School, and served the state of Kentucky as a Master Electrician and Louisville Metro Code Enforcement Officer. Jerry is a Certified Distance Education Instructor (CDEI) and NCCER Core and Electrical Curriculum certified instructor. Jerry currently holds North Carolina and ICC electrical inspector accreditations and is recognized by the state of Washington as an approved electrical administrator.