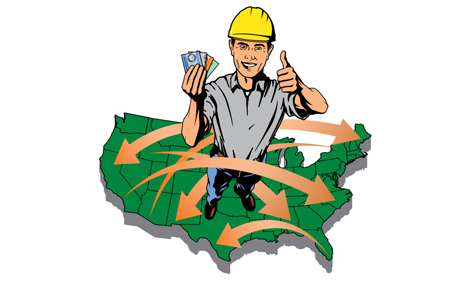 The COVID-19 pandemic has forced many changes in water and wastewater operations. We have seen operators and other staff in quarantine, tighter health and PPE restrictions, and staff scheduling changes. As am example, let's focus on the scenario of an operations staff in quarantine. Where would you find other certified operators? Would you look to other municipalities or industries for help? What if your rural area did not have a long list of certified operators, could you call in help from another state? As it stands today, you could only call upon operators who are licensed in your state. Here in lies the problem; there is no nationally recognized operator certification that could be utilized. The American Water Works Association (AWWA), Association of Boards of Certification (ABC), and some states are seeking to change that.
Problems with the Current Certification Process
Kansas recently faced a similar situation to the one mentioned above. Under the current wastewater certification system, each state creates criteria to maintain compliance with FRL-6230-8, found in the Federal Register Volume 64 No. 24 Feb. 5, 1999. A 2018 AWWA report notes that certification requirements are in state statute and would be very difficult to change. All but three states: Florida, Nebraska, and Oklahoma, evaluate reciprocity on a case-by-case basis for water treatment operators. Those three states do not offer reciprocity for water treatment operators, although Nebraska offers it for wastewater operators. State guidelines must follow the operator certification guidelines outlined by Section II of the Operator Certification Guideline. Just as requirements vary state to state, so do recommended study guides. Many states use the need-to-know requirements of the Association of Boards of Certification, which works to reduce the diversity among certification programs. Thirty-two states have their own need-to-know criteria for water or wastewater operators, or both, although many of those also use ABC criteria.
Since each state makes its own program, it is extremely difficult for an operator to work across state lines without first meeting qualifications of the new state and waiting for the information to be received and reviewed. Like Kansas and many other states, the reciprocity approval process includes a comparison of the original certifying state's program requirements, review of the operator's training and work experience, and a check to ensure the operator's certificate is active and in good standing by direct confirmation with the issuing state. This process can be time consuming and is not designed to work during rapidly changing situations such as the one created by the COVID-19 pandemic.
Kansas Reciprocity Fast Lane
To our COVID-19 scenario, Kansas came up with a temporary reciprocity fast lane for operators. Certified operators can come from Missouri, Oklahoma, Colorado, Nebraska or Iowa. The approval process is streamlined. Complete a temporary reciprocity application, scan and email the completed signed form and supporting documentation, and the reciprocity will be automatically approved with a confirmation email sent to the utility. This is a timely workaround and can be extrapolated to a bigger, possibly national, program.
National Certification Program
The call for a national certification program is growing stronger. COVID-19 has shed a light on the need for an immediate reciprocal license, or a national one. A national certification would eliminate the system of state reciprocity. Operators who must move, or temporarily have to operate in another state, will have the assurance they can apply for a job without having to worry about a pay gap while obtaining a new license. The creation of a national certification program has to come from within. The change must be demanded by operators, municipalities, and states. Talk to your state government and other governing bodies about reciprocity or removing the barriers to a nationwide certification to be better prepared the next time we are faced with a national emergency.