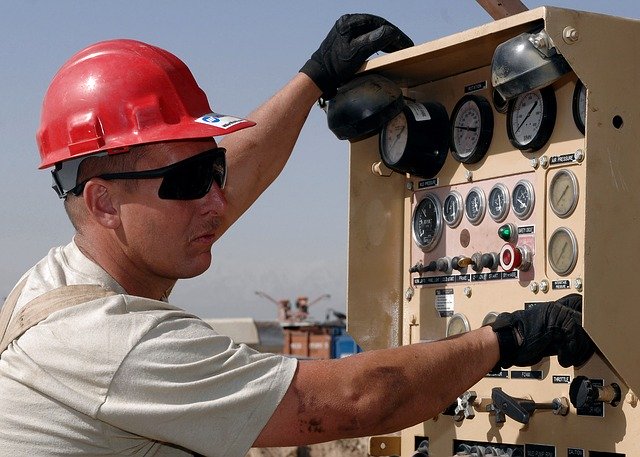 Attention, water operators. You don't need to sit in a stuffy classroom or clear space during your workday to get the continuing education hours you need. At AYPOTech, we offer those hours online through on-demand courses. That means you can complete your hours whenever you have time. And all of our courses are state-approved so you can rest easy knowing they'll count toward your CE requirements.
We're not the only provider offering online water operator education, though. So why should you choose AYPOTech?
We've got a lot going for us, from diligent compliance with state requirements to user-friendly websites and mobile courses. If you'll give us a moment of your time, we'd like to show you what we can do for you.
About AYPOTech
We've worked closely with experts in the water field to develop a wide range of online CE courses for water treatment and distribution operators. Our classes help professionals find the right CE hours to meet their state's requirements for their specific class, certificate, or other designation.
We're not new to the online continuing education space, either. Our parent company, AYPO, has been working with state departments and bureaus to develop approved online CE for over a decade. From our headquarters in Gold Hill, Oregon, we've created course packages for a broad variety of licensed professionals. To date, we've sold more than 200,000 courses.
State-Approved Water Operator Continuing Education
Enough about us. What can we do for you?
Our goal is to make it as easy as possible for you to meet your state's water operator continuing education requirements. We don't just offer courses we hope will align with your CE requirements. Instead, we work directly with the relevant water authorities in your state to create CE hours that align exactly with your specific requirements.

And we want to make it easy for you to know what those requirements are, too. On each of our state-specific webpages (choose your state from the dropdown menu at the top of the page), we give an overview of your CE requirements. Scroll to the bottom of the page to find those details.
As you scroll down, you may see our approval letter from your state. If you live in a state that issues official CE approval documentation, we'll always include it on our webpage so you can easily verify that our courses will count toward your CE.

Course Quality & Convenience
Water operator CE doesn't have to be dry and boring. Since you need CE hours anyway, you might as well get value from them. We work to provide engaging, informative courses chock full of information that you'll find useful when you're on the job.

On top of that, we want to make sure you can chip away at your hours whenever you have the time. That's why all of our courses are available on-demand from mobile devices and computers. Whenever you find yourself with some spare time and an internet connection, you can work on your CE hours.
Plus, you'll never lose time struggling to navigate our courses. We've designed them to be so user-friendly that even computer-haters can breeze through them.

Service & Security
That said, if you ever do have any questions or technical difficulties, don't worry. Our highly responsive, U.S.-based team is always ready to help. Call us at (877) 724-6150 and expect a prompt, helpful response.
We want to provide great service at every turn, so we've also considered your privacy and security. Our website features an Advanced Fraud Detection Suite (AFDS) with 256-bit encryption. This protects your personal information, including any payment info you enter to buy your course.
Start Your Water Operator Continuing Education Today!
We want to make it easier than you ever dreamed to knock out your water operator CE. Check out the courses we offer for your state to get started. Or, if you have any questions, contact us today.