Virginia 20 Hour Wastewater Package
This package will fulfill 20 hours of continuing education for water operators in Virginia, and has Class D Wastewater Operators specifically in mind.
The topics discussed in this package include:
Water Utility Management
Coagulation and Flocculation
Pumps and Motors
Groundwater Wells
Membrane Processes
Piplelines
Disinfection
In this package, students will spend some time learning to identify workplace hazards, prepare and implement a risk management plan, respond to workplace injuries and illnesses, and create a safer working environment.
Students will learn about the various types of chemicals used in coagulation and the proper usage and handling of these chemicals. Then, they will move to the topic of flocculation, which is a slow mixing operation that accelerates particle collision and causes the agglomeration of particles into settleable floc.
In the course on pumps and motors, we will review the types, components of, and proper maintenance steps for water pumps and the motors that drive them.
We will also cover the basic components and operation of groundwater wells, along with the fundamentals of maintaining safe drinking water from this type of water source.
Next, students will learn the uses and types of membrane processes, including reverse osmosis, nanofiltration, and electrodialysis reversal.
Next, students will discover the many important factors of operating, installing or maintaining a water distribution pipeline system.
Finally, our Disinfection course focuses on the critical role that pathogen destruction and inactivation plays in the surface water treatment process and how necessary it is in producing safe drinking water that meets EPA standards.
Show Course ID: 0
Approved By:

Board for Waterworks and Wastewater Works Operators and Onsite Sewage System Professionals
Instructor Bio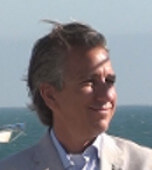 Tony Goff, holds a Bachelor's degree in Business Law and has over twenty years of experience in the water industry. Tony holds an upper management position with a large water district in Southern California. Tony is a Subject Matter Expert in the field of drinking water distribution and holds a treatment 5 certificate and a distribution 5 certificate.