The purpose of this one and a half (1.5) hour class is to provide water operators in Mississippi with a well-rounded education toward license renewal on Utility Management. Whether you need 36 or 48 hours in order to renew, this course will satisfy part of your total requirement.
We'll start by examining the various types of meters, their installation, calibration, and maintenance. This includes:
Positive-displacement,
Current,
Compound,
Proportional,
Venturi,
Magnetic, and
Ultrasonic meters.
Next, we'll illustrate valve types, operation, and maintenance. Finally, hydrant design, installation, and inspection requirements will be discussed. A conclusion video will summarize key takeaways and guidelines to remember.
To promote comprehension, a single question will be asked after each section about the preceding material. Successfully complete the entire course to unlock your Certificate of Completion.
Show Course ID: 0
Approved By:

Mississippi Department of Health
Instructor Bio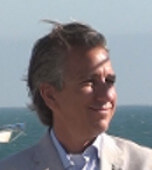 Tony Goff, holds a Bachelor's degree in Business Law and has over twenty years of experience in the water industry. Tony holds an upper management position with a large water district in Southern California. Tony is a Subject Matter Expert in the field of drinking water distribution and holds a treatment 5 certificate and a distribution 5 certificate.