Maine Water Distribution System Operation Overview (3.5 Hrs)
This course will fulfill 3.5 of your required hours for Maine water operators.
This course will provide an overview of water distribution system operation. Topics include:
Pipeline operations - Delve into the world of pipe operations, where you will learn about types of pipes, joining pipes, and the importance of pipes in the distribution process.
Meters, valves, and hydrants - Learn about the American Water Works Association's standards pertaining to meters, the various types of valves that control the pressure and flow in the distribution system, and explore the basics of a hydrant.
Pumps and motors - Explore the utility of pumps and motors in a water distribution system. You'll learn about the basics of various pump types, including positive displacement, centrifugal, and rotary pumps. We'll also cover the basic design of motors used in distribution.
SCADA systems - Uncover the basics of a Supervisory Control and Data Acquisition System. You'll learn about the uses of a SCADA system, along with an overview of how they function.
EPA Groundwater Rule - We'll cover the basics of the Environmental Protection Agency's Groundwater Rule, which intends to reduce the risk of exposure to contamination that may be present in our public waters systems.
Water quality issues related to distribution systems - Finally, you'll learn about some of the most common water quality issues that you may face as a water distribution professional.
Show Course ID: 1
Course ID(s):

110-WD08-AYP

Approved By:

Maine Drinking Water Program
Instructor Bio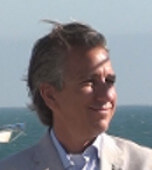 Tony Goff, holds a Bachelor's degree in Business Law and has over twenty years of experience in the water industry. Tony holds an upper management position with a large water district in Southern California. Tony is a Subject Matter Expert in the field of drinking water distribution and holds a treatment 5 certificate and a distribution 5 certificate.