Florida Water Operators can fulfill .05 of 1 CEU (or 30 minutes/10 hours) toward license renewal with this course. Depending on the class of license you possess, your required continuing education unit hours could be as little as .5 CEUs (5 hours) or as much as 2 CEUs (20 hours) per license.
Students who take this course will learn about Advanced Oxidation and UV Disinfection and explore topics such as:
Public health effects of copper and lead contamination - Learn about the EPA's Lead and Copper Rule and how high levels of these two contaminants can lead to serious health issues.
Sample levels - Be informed of safe levels of various contaminants caused by corrosion.
Corrosion control through chemical addition - Discover what chemicals may be safely added to a water supply to limit corrosion.
Cathodic protection - Explore how electrical current can be used to neutralize corrosion of metal exposed to water.
Show Course ID: 1
Course ID(s):

8112008

Approved By:

Sponsored By: Florida University of Sanitary Education
Instructor Bio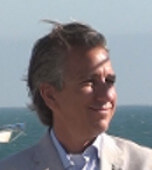 Tony Goff, holds a Bachelor's degree in Business Law and has over twenty years of experience in the water industry. Tony holds an upper management position with a large water district in Southern California. Tony is a Subject Matter Expert in the field of drinking water distribution and holds a treatment 5 certificate and a distribution 5 certificate.