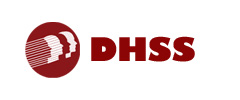 DIVISION OF PUBLIC HEALTH / OFFICE OF DRINKING WATER
January 16, 2018
Timothy Bell
AYPO, LLC
1383 2nd AVE
Gold Hill, OR 97525
Re: Approval of proposed courses
Dear Mr. Bell,
Thank you for submitting the following proposed training courses to the office of drinking water (ODW) for review by the Advisory Council for Certification of Public Water System Operators (the Council).
SURFACE WATER TREATMENT PLANT OPERATIONS
SOURCE WATER ISSUES & PRETREATMENT
COAGULATION AND FLOCCULATION
SEDIMENTATION AND FILTRATION
DISINFECTION
CORROSION CONTROL
ADVANCE OXIDATION AND UV DISINFECTION
MEMBRANE PROCESSES
WATER DISTRIBUTION SYSTEM OPERATION OVERVIEW
PIPELINES
METERS, VALVES, AND HYDRANTS
PUMPS AND MOTORS
STORAGE TANK FACILITIES
BASIC ELECTRICAL CONCEPTS FOR WATER OPERATORS
GROUNDWATER WELLS
DISTRIBUTION SYSTEM WATER QUALITY ISSUES
The submitted courses were reviewed by the council on December 7, 2017. We are pleased to inform you that the courses listed above are now approved by the council as process-related.
The approval is based on the courses as submitted by you to the council. Any changes to the courses or instructors would require a resubmission of the course material and/or instructor details to the council for review and approval.
If you have any questions regarding this approval notification, please contact me or Terry Pinder at 302.741.8630
Sincerely,
Keith Mensch, REHS/RS
DHSS SECRETARY DESIGNEE
ADVISORY COUNCIL FOR CERTIFICATION OF PUBLIC WATER SYSTEM OPERATORS